The links below will take you to our dogs that are currently in our breeding program.
Please click on the pictures for further information.
---

Show results 2008 - 2010

Charmonty Lucky Leo

Charmonty Lucky Leo (Toby) and his sister Charmonty Leonita (Cookie) startet their first show season in May 2008. Both finished their Junior - Championship until the middle of June!

This includes winning three junior-doubles, (where both won a Jgd.-CAC). Toby got his finishing Jgd-CAC at the Norfolk Festival near Mönchengladbach, where he also won best Junior (bester Junghund der Rasse). Judge was the well known English Norfolk Terrier breeder Martin Phillips.

Meanwhile, Toby is also German Champion (KfT) and German Champion (VDH). At his last 6 shows he always won a certificate for the German Champion.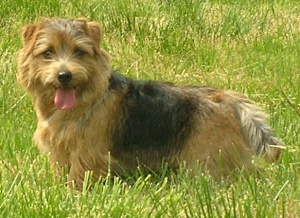 Na?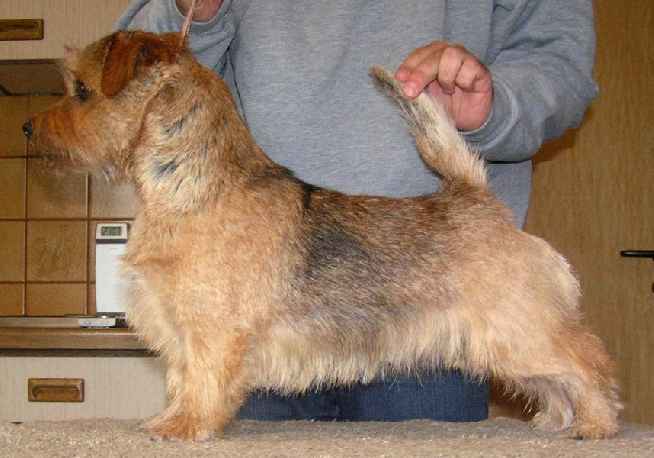 Toby
At the bottom you will find some fotos from Toby's offspring.
Toby is now living at kennel Klintagummans in Sweden.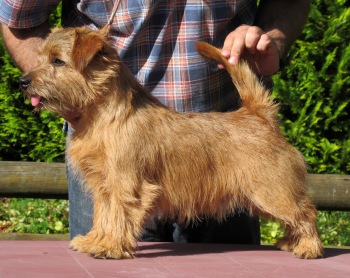 Charmonty Colorado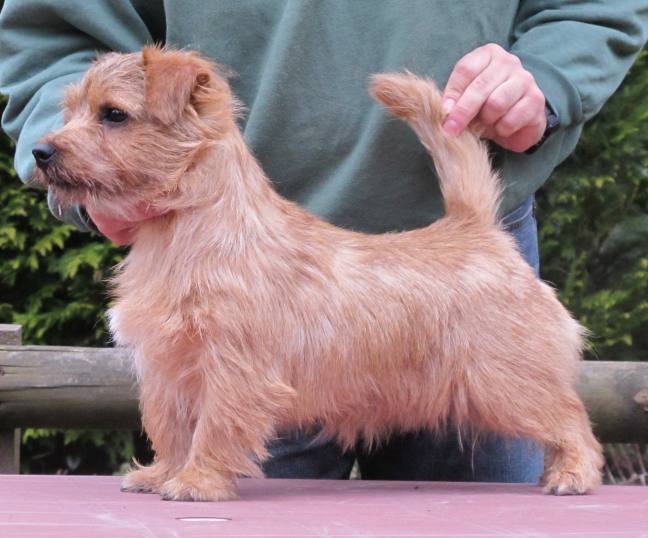 Charmonty Dream of Chocolate
Klintagummans Cool Crystal

Klintagummans Cool Crystal (Sissi) is Tobys daughter from his litter with Klintagummans Nancy. She was 3rd in Group at her first show which was a puppy show.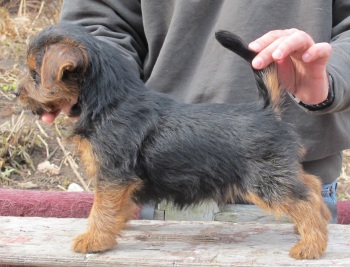 Klintagummans Dragon King (Dennis)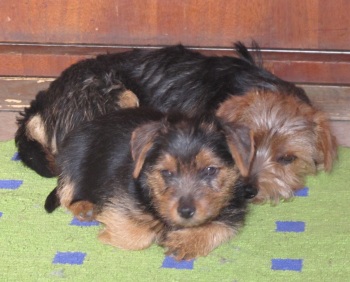 Klintagummans Don Quichotte (Dexter)
Klintagummans Double Beauty (Daisy)